About
Speaker, Teacher & Biblical Storyteller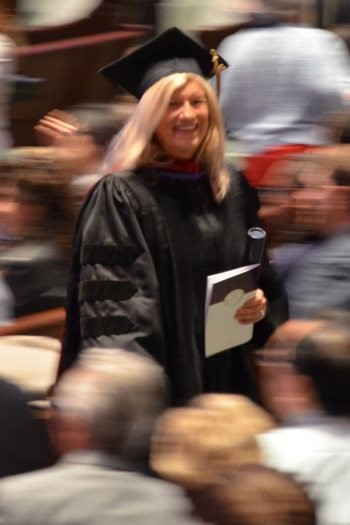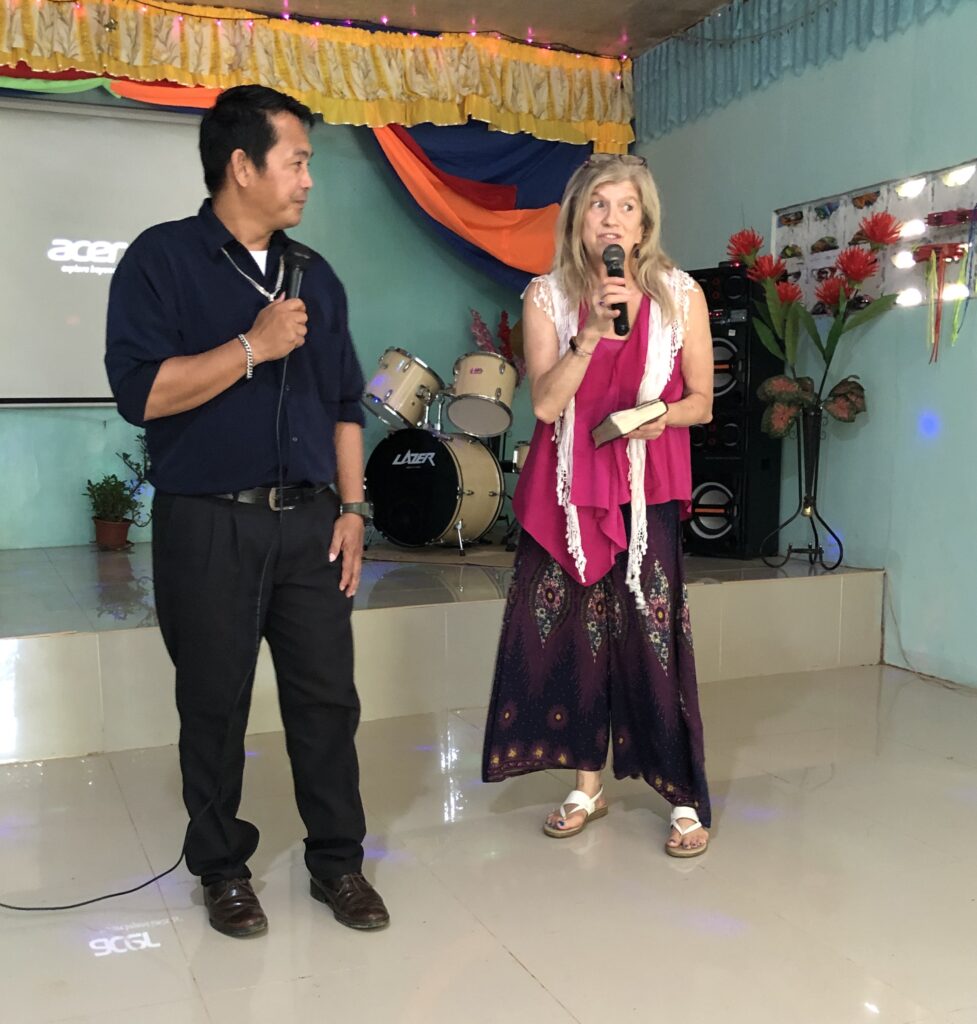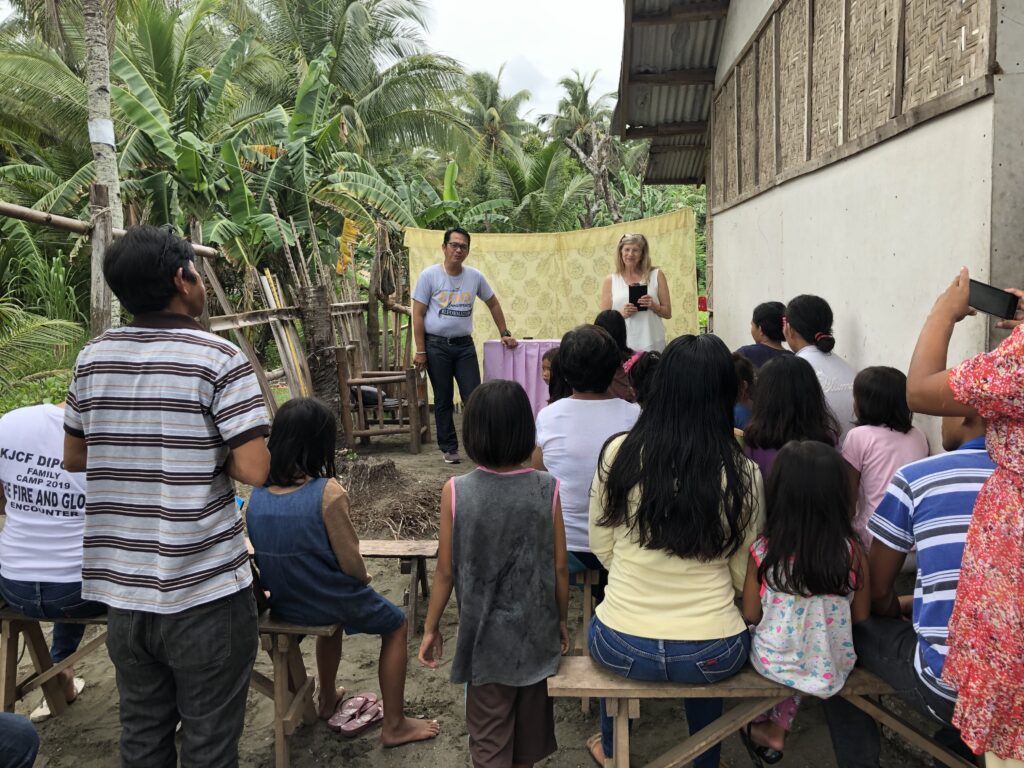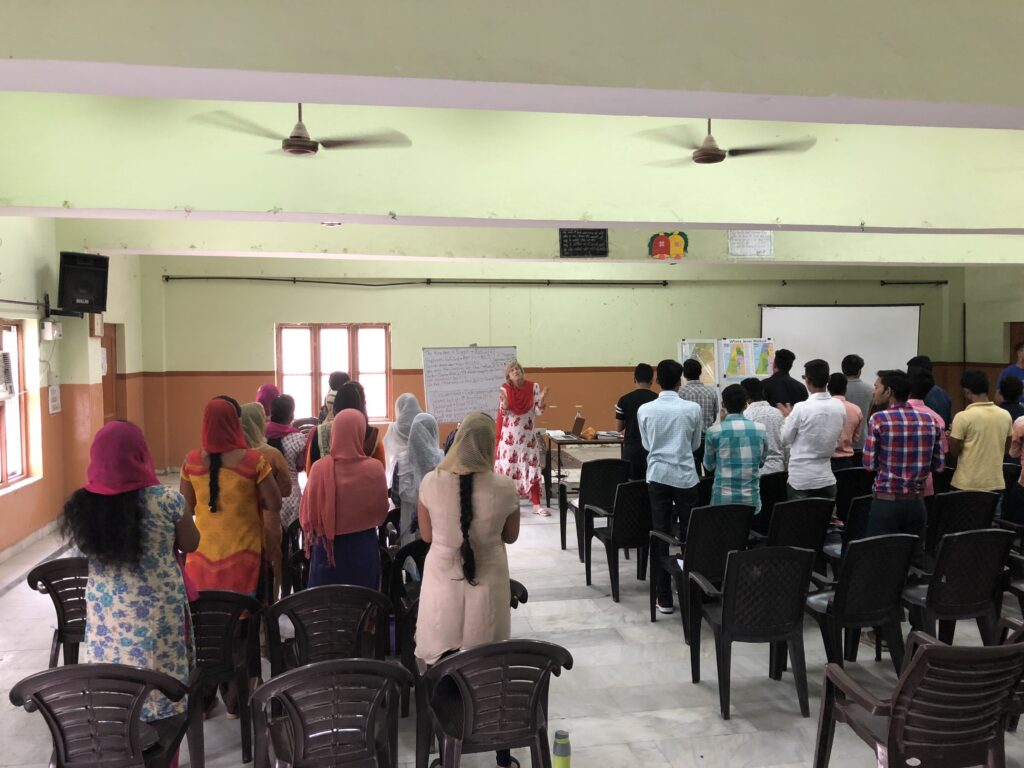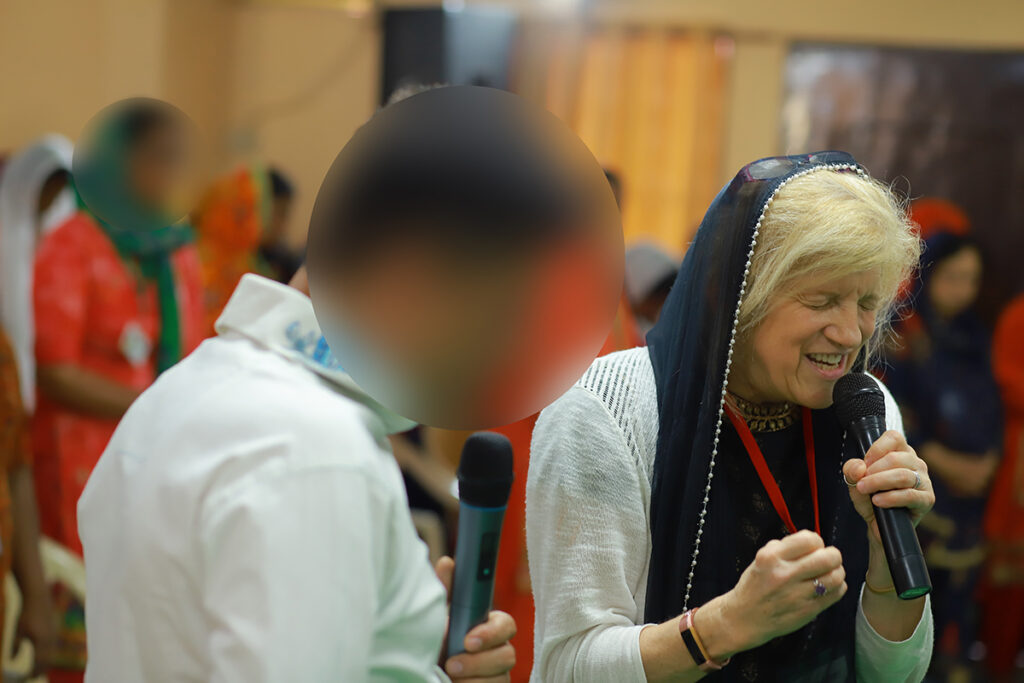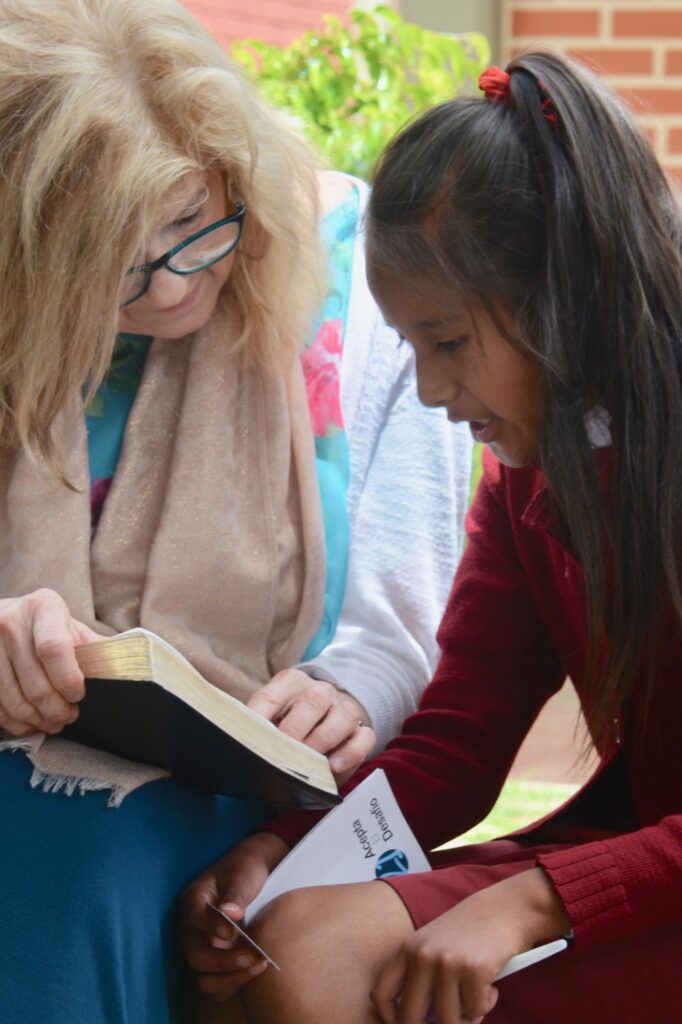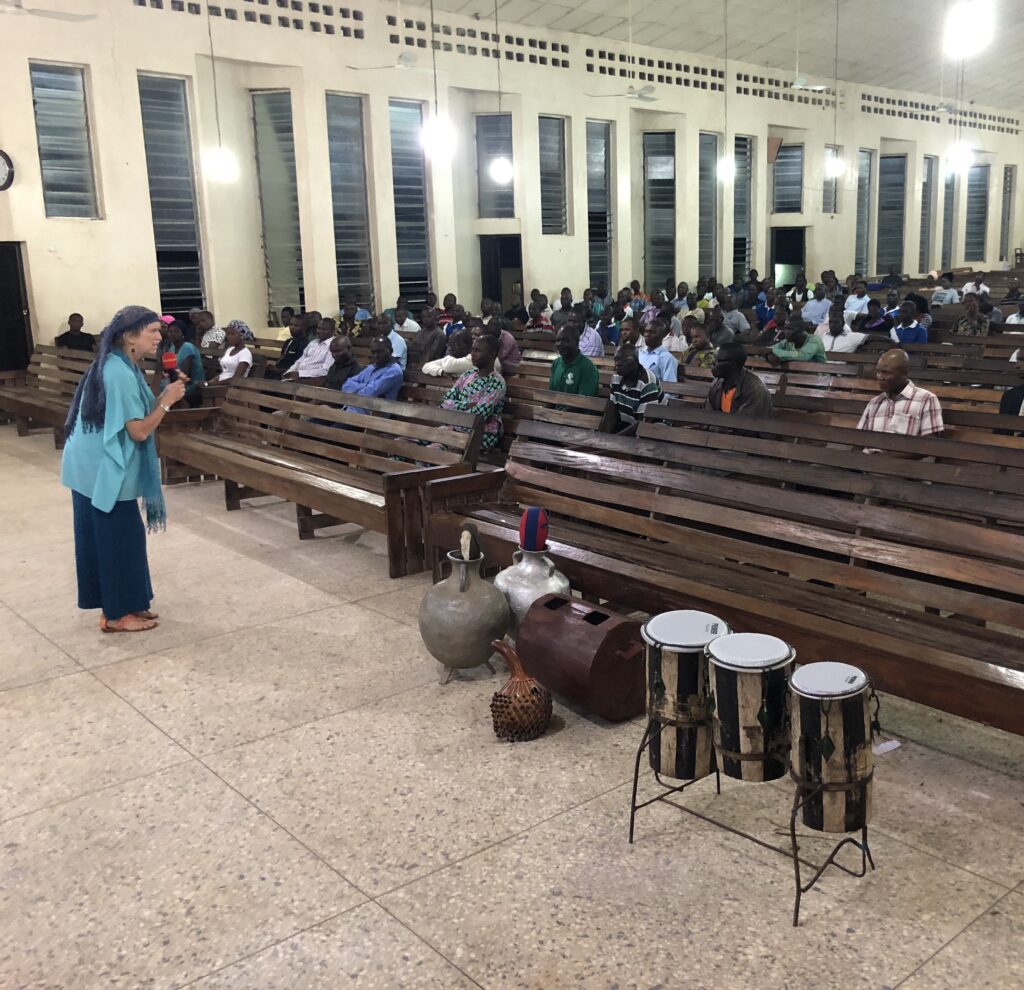 Jackie Towns
Dedicated Biblical Educator with experience preparing and teaching theological education in a wide range of environments both locally and internationally. Motivated, energetic, and passionate about pastoral ministry and relationship building across cultures. Committed to developing enhanced biblical storytelling methods and supporting the development of pastoral students. Eager to connect and collaborate to expand the influence of world missions work.
PROFESSIONAL EXPERIENCE
STORIES OF GLORY, U.S.A., and Overseas
Biblical Educator: 2014 to Present
Founded teaching and biblical storytelling ministry to cultivate disciples and leaders around the world. Provide detailed theological education and supported pastoral ministry development to hundreds of students in three different continents. Travel across the globe to deliver courses and training to pastoral students, church planters and leaders. Collaborated with Operation Agape, International Orality Network, Evangelical Church Winning All, Deborah Ministries, and BibleTelling in developing their ministries internationally.
Compiled a metanarrative tracing God's redemption plan for mankind from Genesis through Revelation, harnessing the art of biblical storytelling and expository teaching. This resulted in the development of an effective applied research course, "Stories of Glory: An Orality Journey Through the Bible."
Developed, taught, modified, and evaluated "Stories of Glory: An Orality Journey Through the Bible" course to address ministry needs in India, Nigeria, and the Philippines. The course has been incorporated into the curriculum at schools, resulting in a significant increase in students' understanding of the art of biblical storytelling.
Led small group Bible studies and seminars, and facilitated workshops, conferences, and retreats on leadership and evangelism in Jerusalem, Joppa, Mount Carmel, Caesarea Maritima, and other biblical areas in Israel.
EDUCATION & CREDENTIALS
Doctor of Ministry in Epository Preaching
Dallas Theological Seminary, Dallas, TX
Master of Theology in Women's Ministry
Dallas Theological Seminary, Dallas, TX
Graduate Teaching Diploma 
Dallas Theological Seminary, Dallas, TX
Bachelor of Science in Biblical Studies
Liberty University, Lynchburg, VA
Certificate in Bible Storytelling
WORDS OF PRAISE
Oral learners live in stories, carry on a dialogue based on images perceived while hearing the stories, and are able to sharpen each other's thinking through questions. Much the same as Jesus did. I, along with others, have witnessed first-hand the power of orality through the art of storytelling, especially that of the Biblical narratives. These anecdotal experiences needed robust credible research. Furthermore, the memory retention of stories and profound insights, are often discovered to be beyond what has been recorded in Western commentaries over the last five centuries. Could it be that what is known as the Socratic method is, and was, practiced among oral preference cultures? And that variations on the Socratic themes are expressed in various cultures? This research sought to place the macro redemptive themes of the Bible with thematic practices of Socratic methodology across different cultures. Populations of biblically literate students were chosen to see if they would improve upon their knowledge, understanding, and application of the Bible. The research conducted across two continents demonstratively shows increases in knowledge, understanding, and applications. This research put forth for me the following observations: • Storytelling practiced with intentional Socratic methodology is powerful • Learners are regaining what was previously a natural way of learning • Learners are renewing their understanding of how Jesus practiced questions and answers • Academic institutions must take notice of the relevant data presented • Academicians must rediscover and recover the lost practice of teaching like Jesus. I fully commend this research to you.
With the increasing awareness among church and mission leaders that the majority of the people of the world are oral learners, by necessity or by preference, the Orality Movement is being recognized as strategic for completing the Great Commission. Jackie Towns' course "Stories of Glory: An Orality Journey Through the Bible" and her dissertation are significant contributions to the body of knowledge in the area of Biblical storytelling and orality methods and strategies. Her experience as a practitioner, trainer, and teacher, as well as her diligent research and scholarly work, makes these extremely valuable resources for the Church and Mission World. My hope and prayer is that this great work will receive wide distribution and use."
Mrs. Jackie Towns has been a wonderful teacher with us since we started this course Metanarrative on communication skills. This course taught me more on how to share the Word of God without taking or reading the Bible. Although I am familiar with most of the stories of the Bible, this course opened my eyes and the eyes of many others to the deeper truth found in Scripture. Thus, this course is a blessing to me and the entire class. Being the Class Governor, I would like to recommend this course to all seminaries in and out of Nigeria
In Africa, there is a high percentage of its inhabitants who learn and communicate effectively through oral preferences. Though scholars are coming up with the diverse new oral learning strategies and models, Jackie Towns is filling this gap using a Metanarrative method of teaching the Scripture. No recent work comes close to matching the insights Jackie's book provides on the method. This book is a must read for everyone who wants to understand and teach Metanarrative.
Jackie Towns has researched and developed a significant tool for teaching Christian leaders and pastors how to communicate the grand Story of His Glory that runs like a thread throughout the Bible. She and others have realized that in many cultures, people don't learn or teach using books, but rather stories. The Metanarrative Bible Workbook is an effective tool for training how to teach the Bible in primarily Oral cultures. It has been used in two Non-Western settings, Asia and Africa, to great effect.
Before taking the Metanarrative course with Jackie, I had thought I knew all I needed in Biblical Storytelling. I have been actually teaching through biblical storytelling for 22 years and have been teaching others how to tell biblical stories for 12 years now. However, the Metanarrative course with Jackie did open my eyes to a method that allows the Bible to speak for itself and raising questions that help people to apply Scripture effectively, even on their own. It is really helpful that it helps one to not just know about the Bible but to know the Bible itself. It also helps one to see the unity and coherence of the Bible as God's grand story from Genesis to Revelation.
Jackie is a godly lady with a passion to teach the Word of God. Because of her excellent seminary education, she is able to exegete the Scriptures and expound them clearly. She is a great teacher and loves people. She will be a blessing and an encouragement wherever she goes.
SNAPSHOTS FROM AROUND THE WORLD